Our mission is to guarantee a broad spectrum of IT solutions. We advise our clients for everything from auditing, to consolidating and enhancing the IT infrastructure. We have many years of experience in the design and management of corporate IT systems, intervening both online and on-site whenever the customer needs. We guarantee the security and protection of personal data, in compliance with the GDPR, with data backups and replicas of virtual environments, with dedicated accesses and firewalls, secure accesses via VPN and Antivirus software.
Endless solutions for every need
Cloud solutions with Amazon Web Services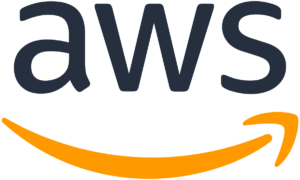 Amazon Web Services (AWS) is the world's most complete and used cloud platform, offering more than 175 comprehensive data center services globally. Millions of customers, including the fastest growing startups, largest corporations and industry-leading government agencies, are using AWS to lower costs, become more agile, and innovate faster.
There are many companies that have decided to share with us the challenge towards the future of technological innovation.